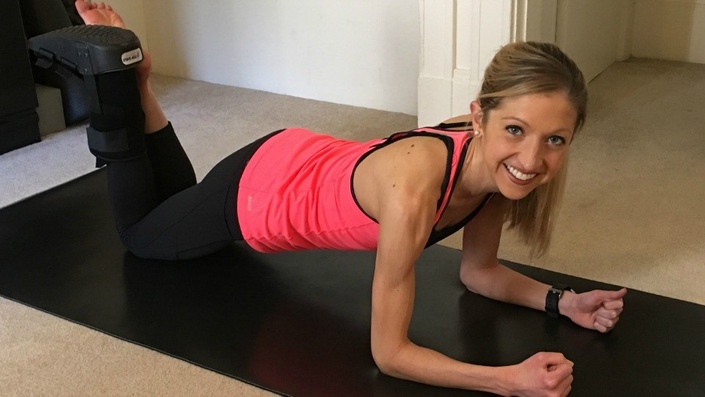 Hurt Foot Fitness Coaching Program
This Program Will Keep You Fit and Positive With An Injury. Guaranteed.
Enroll in Course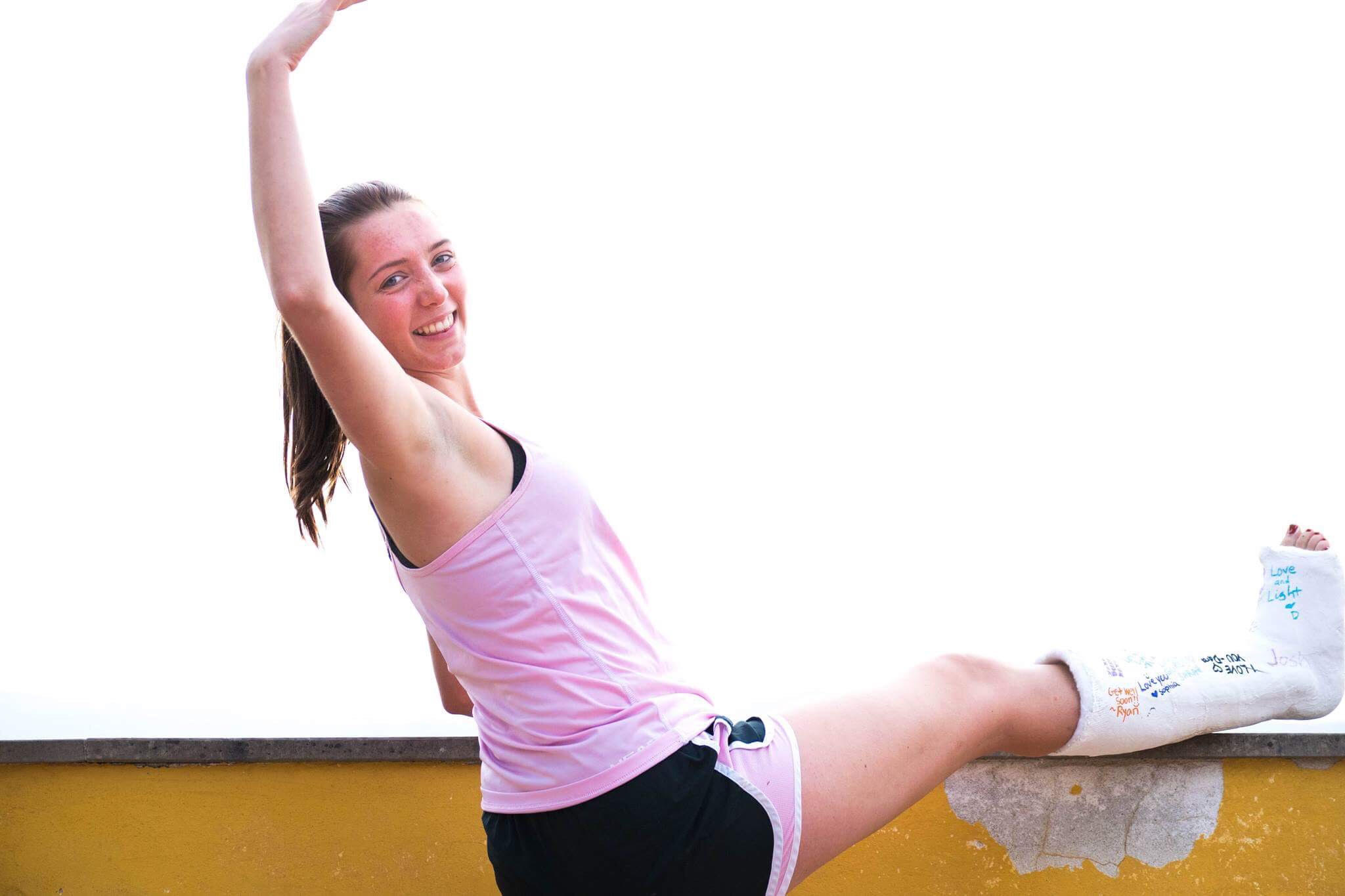 "The Hurt Foot Fitness Program has been a lifesaver for me! I really appreciate the kindness, encouragement, positivity, and online supportive community. I've still been logging into the course to use the workouts even after my injury has healed! Thank you for getting me through a rough recovery process with motivation and such fun exercises. Sending you much love from Germany" Kiarra D
In this comprehensive Hurt Foot Fitness program you will learn:
How to get out of pain and back into life
The Healing lifestyle: essential fitness, nutrition, stress management, and mindset skills that will allow you to recover faster.
How to avoid weight gain and muscle loss
How to eat to accelerate the healing process
How to schedule your weeks and workouts to avoid flare ups
Safe exercises and workouts you can do to come back from injury stronger
Pain Management and Coping Strategies for injury
How to safely transition from injury back into walking and exercise
Specific resources, techniques, tools, and insider hacks for healing success that the doctors don't tell you
How to get OUT of the boot and BACK into life
How to use injury to transform into a stronger person
Expect these results when you sign up:
Maintain lean muscle mass while injured
A positive outlet to cope with physical and mental recovery challenges
Coaching, support and guidance to help you take care of yourself through the recovery process
Fresh ideas for exercises and workouts that will help you maintain lean muscle mass and physical fitness
Guidance on structuring a weekly workout schedule and fitness plan
Improved diet and nutrition for optimal healing
Customized fitness, nutrition, and stress management resources
Motivation and inspiration to help you stay strong while you heal
Coaching on how to keep your mindset positive and turn any challenge into an opportunity for powerful personal growth
The one time membership fee gives you lifetime access to a constantly growing, exclusive online hub of injury specific workouts and content.
You Will: Get fit, be motivated, feel energized, improve the healing process, speed recovery, and grow positively from your injury.
Join the group of people who are committed to staying strong while they heal. Get accountability, support, and new friends who can ease the healing process and cheer you on!
YOU ARE YOUR BEST INVESTMENT. Let's ROCK this healing process!
Your Instructor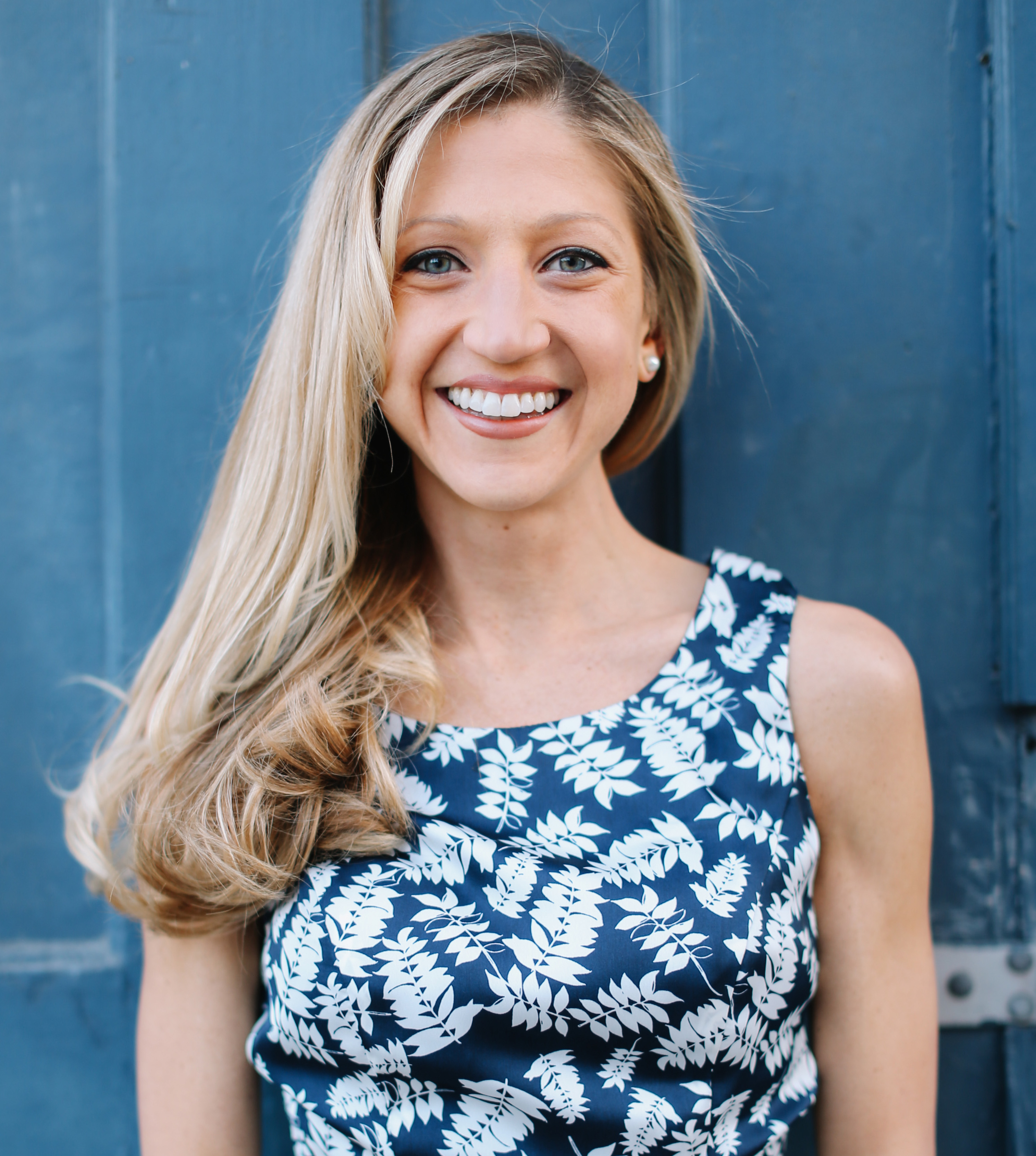 I'm Caroline Jordan, a Health Coach here to help you find peace with yourself, your fitness, and your health. Through my services, products, programs, and events, you will learn how to challenge yourself in a positive way and explore your full potential. I can teach you how to find a healthy lifestyle that works for YOU, that gives you results, and helps you feel good in your skin. I am here to serve you getting your mind, body, and spirit in great shape so you can love your life. Click here to learn more about my work and how I can be of service in your health.
Hello My Friend,
Chances are if you found this Hurt Foot Fitness Coaching Program, you are dealing with an injury and looking to feel better. My name is Caroline Jordan and I am here to help you. Through my work as a Fitness and Wellness Coach, I help active people stay fit, healthy, and positive while recovering from injuries.
For an active person, injuries are one of life's greatest challenges. The healing process is long and often an emotional roller coaster of ups and downs; good and bad days. If you are struggling with an injury right now I want you to know: you are not alone. I know how you feel and my heart goes out to you!
I've been in your shoes (and your boot). I've felt the sadness, fear, anxiety, depression, isolation, frustration, regret, anger, physical and emotional upset of dealing with a serious foot injury. I've felt it all.
I remember believing that I'd never be truly fit if I couldn't run or jump. That being sidelined with an injury meant I wouldn't be able to do hard workouts. I worried I would get super out of shape and all of my muscles would deteriorate. I thought I would go crazy without running as a stress reliever. I thought my life as a fit, active, healthy person was over.
But through recovering from my foot injury, I surprised myself and proved all of those fearful thoughts wrong. I found ways to stay challenged, strong, healthy, and sane. Now I want to share these positive exercises with you to ease the injury recovery process and help you stay fit (and sane) through the journey towards healing.
Getting hurt sucks. I know it. But whatever happened has happened and now it's up to you to make the best of it. Every day is a choice, and injury or not, you can choose to rise up to the challenge and live a strong, positive life. I did it and I believe you can do it too.
I am here to use my expertise and experience to give you guidance, hope, strength, and light during the frustrating process of being sidelined from the active life you love. This comprehensive course was created to help you take a proactive approach to healing and stay fit, focused, and positive while you recover. The result? You stay fit and discover something you can do. Ask how many (very happy) hurt foot fitness clients used to be runners until they picked up a chronic injury. You'd be surprised how many there are. Maybe your new-found activities won't be your forever-love, but they will become good friends you can always rely on.
Frequently Asked Questions
When does the course start and finish?
The course starts now and never ends! It is a completely self-paced online course - you decide when you start and when you finish.
How long do I have access to the course?
How does lifetime access sound? After enrolling, you have unlimited access to this course for as long as you like - across any and all devices you own.
What if I am unhappy with the course?
We would never want you to be unhappy! If you are unsatisfied with your purchase, contact us in the first 30 days and we will give you a full refund.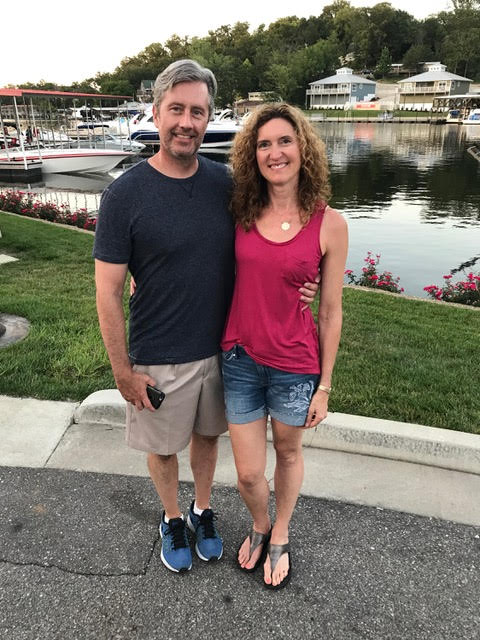 "Enrolling in this course was my turning point from feeling completely depressed and victimized by my injury–to feeling optimistic and empowered that there IS something I can do to stay fit and positive. Your quote, "The only disability is a bad attitude" is my new life motto!! I can't tell you how much I needed that! I can tell I'm healing faster with this support of this program. Thank you so much for your amazing work!! It's making a huge difference for me!! " Elsie M
Having an injury is challenging in every way. But don't worry, I'm here to help you stay positive and fit as you recover. I've been there and know how hard injury can be, but I believe in you and know you can heal quickly by being smart, staying positive, and using this course to make the most of your recovery. Ready to get started? Enroll in the Hurt Foot Fitness Coaching Course and let's keep you in great shape while you heal from your injury!
By investing in this course and making a commitment to your health, you are choosing to react to a challenging situation with strength. I am proud of you and I want you to know : YOUR BODY WILL HEAL. You will come back from this injury stronger and with more appreciation for the active life you love. And I'm here to help you do it.
Stay strong and stay positive. I want you to know : you've got this.
Caroline